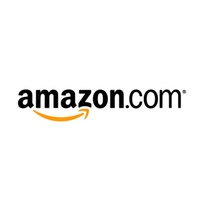 Amazon is something I use often, VERY OFTEN. My husband may even tell you, too often. We have Prime, so I primarily shop for things that have Prime Shipping and we use Amazon Prime to find movies and shows to watch. Sometimes I will even remember to check what books are FREE downloads each month. Recently, I was able to download and borrow
The Handmaid's Tale
through the Prime Lending Library to read for FREE and it is our book club pick this month (FYI - it is still available.
What I didn't know about and use is the 156
Coupons for Amazon
available on Groupon. Not just coupons, but also other discounts and promotions I didn't know were available You better believe I will be checking Groupon more often now to find out what discounts are available on Amazon.
ARE YOU WONDERING WHAT KINDS OF DEALS ARE ON THERE?
Well, you should click
this link
and see all of them for yourself, but some of them I was interested in are:
Save $10 off $50 on Warehouse Deals
10-cent Movie Rentals on Amazon
$35 Off a New Kindle
$10 Off Your First Amazon Restaurant Deal
$10 Off Shave Club Gift Card
50% Off Amazon Prime for Students